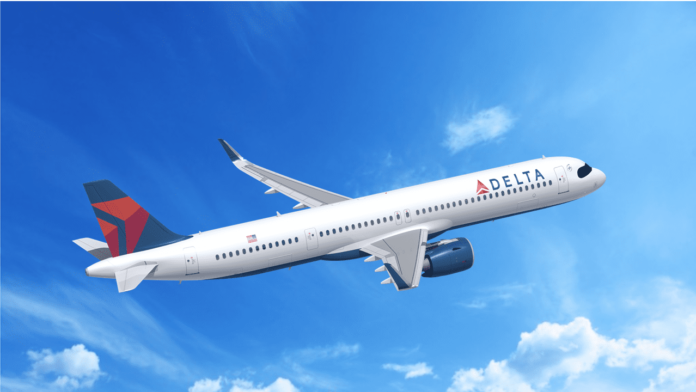 If you have traveled by air, then you must be aware of the fact that the trips need to be better so that you feel them like a vacation.
There is nothing that you can do with the airport chaos or the crowds gathering. But you can choose the airline that gives you a smooth trip and also lets you have the best experience in flight.
Delta is ranked as one of the best airlines and it is for a reason. Go through the information regarding the Delta flights which will help you to know why it is the best.
Reliability
The airline is regarded to be one of the best airlines that you can travel with because of the reliability that it offers you.
As per the stats it is seen that people when they buy an airline ticket, and that too an expensive one want to know where all the money is going.
And, boom Delta Airlines shines there. It is regarded to be one of the most reliable and trustworthy airlines that you can get associated with.
High number of destinations
Talking about the destinations, when you are all set to fly, Delta Airlines has a lot to offer you. There are so many destinations from which you can choose here. Moreover, you can even get to book direct flights.
There are 9 hubs in the United States and this makes it easier for the Americans to get the tickets even at the last minute.
Moreover, we have even seen that Delta also serves around 325 destinations, and that too within 52 countries which is quite huge in number.
Sky programs and rewards
Delta Airlines also offers value to the customers along with their service. That is Delta Airlines offers perks and rewards to the customers which is indeed one of the best things that you can get.
Moreover, when you fly with Delta Airlines you can get free points, free flights, amenities, and even exchange points for the flights.
In-flight entertainment
This is regarded to be one of the huge aspects when we talk about the airlines. This is because some flights are long due and Delta is really doing a great job in setting the tone right for the passengers by giving them the best options for entertainment.
The screen helps you to watch all your favorite television shows, and Delta Airlines flights also make the music accessible for them. Since the flights are long, you need to stay entertained during the long spans of hours.
Best Hospitality
Delta is very well known for the high-quality service that it offers to its customers. The hospitality is friendly and you can stay assured that you will be getting top-notch, high-service assistance for your travel as well.
Moreover, Delta is graded as the best in all aspects. So, next time you think of flying, book Delta airlines flight tickets and get to experience the best service.