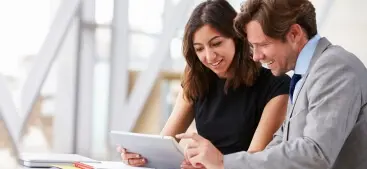 In today's rapidly changing financial landscape, traditional investing practices are being challenged by modern approaches and customer-centric solutions. One company at the forefront of this revolution is Tata Capital, a leading financial institution shaping the financial industry. With its rich history and state-of-the-art technology, Tata Capital is revolutionising traditional investing practices to make it more efficient, safe and profitable for investors.
Tata Capital, a subsidiary of Tata Sons and Limited, provides financial and investment services. This Mumbai-based company is registered with the Reserve Bank of India and has over a hundred branches nationwide. As a trusted and customer-centric, the company is the one-stop solution for consumer loans, wealth management, commercial finance and infrastructure finance.
With such offerings, Tata Capital has become one of the preferred choices for customers seeking finance for personal or business purposes. During the FY 2021-2022, the company recorded a consolidated total income of Rs. 10,253 crore, higher than the previous year, which was recorded at Rs. 9,988 crore. This implies that the subsidiary of Tata Sons has an excellent and robust presence in the financial sector. Besides this, Tata Capital is also doing good in the stock market. Tata Capital unlisted shares have been gaining significant prominence and delivering impressive performance. Do you want to earn high profits by investing in shares? This blog will explain how Tata capital shares are the preferred choice for investors.
Tata Capital: Transforming The Investing Practice
Tata Capital is a renowned name in the finance and investment market. The company focuses on new approaches to ease the finance process for the customer. Tata Capital transformed the traditional investing practice in the following way.
Tata Capital recognises the power of technology and invests in cutting-edge technologies to keep records and remain in the investment trends. The company introduced digital platforms enabling users to invest in Tata Capital shares anywhere and anytime. Through user-friendly mobile applications, investors can easily explore investment options, monitor their portfolios and execute transactions within a few clicks. Digitalisation not only simplifies the investing process but also enhances the transparency and accessibility of accounts.
Investing in Tata capital shares and learning more about them has become easier with the digitalisation of investment platforms. The company also recognised the importance of risk management and introduced sophisticated risk assessment models and techniques to minimise potential risks and safeguard the investor's interests. This is why investors prefer investing in Tata Capital unlisted shares. Currently, the Tata Capital share price is Rs. 575, and you can buy through a leading trading platform like Stockify.
Unlocking Tata Capital Unlisted Shares Potential
Tata Capital has come a long way in the finance market. With its robust balance sheet and strong financial position, Tata Capital has been able to deliver consistent performance over the years. This stability and financial growth instil confidence in investors and make Tata Capital unlisted shares a profitable investment option.
The major contribution towards the immense growth of Tata Capital is its diverse portfolio. The investors find comfort in the diversified revenue stream, which contributes to the steady growth of Tata Capital shares. Considering the growth of Tata Capital, investing in Tata Capital shares is a good choice for investors who want to earn maximum profit through investments.
Secret Of Tata Capital Growth
Tata Capital is a recognised name in the finance industry, and the company has seen exponential growth in the last few years. Talking about the success of the company, which lies in its leadership. Tata Capital boasts a team of experienced and skilled professionals who are able to navigate through changing market dynamics and capitalise on emerging opportunities. The expertise and strategic decision-making abilities of the skilled management team have played a significant role in taking Tata Capital to this height, resulting in the good performance of Tata Capital Unlisted shares.
Tata Capital has a proven track record of delivering consistent returns to its stakeholders. The company has successfully built trust and credibility among the investors, attracting more investors and increasing revenue. Investing in Tata Capital unlisted shares provides investors a great opportunity to take a step closer to earning maximum profit. If you are interested in investing Tata shares, first check Tata Capital pre-IPO price on online trading platforms like Stockify and then proceed.
Takeaway!
Tata Capital unlisted shares have demonstrated remarkable performance in the stock market and opened doors for investors seeking great profit through investment. However, conducting thorough research and consulting professionals for quality advice is essential before making any investment decision. With the right approach and guidance, Tata Capital shares can be a rewarding option for profit-seeking investors. For the best assistance and updated information about the stock market, you can visit online trading platforms like Stockify.