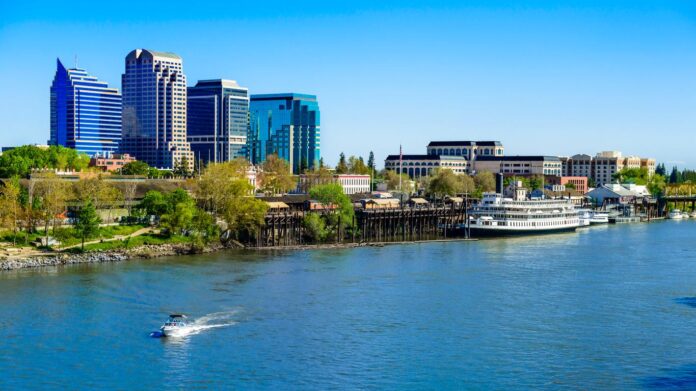 Nestled in the heart of California's Central Valley, Sacramento stands as a city with a rich history, diverse culture, and a multitude of attractions that cater to every type of traveler. From its historic landmarks to its vibrant arts scene, Sacramento .
1. Old Sacramento Historic District
Step back in time as you wander through the cobbled streets of Old Sacramento, a beautifully preserved historic district that captures the essence of the city's past. With its Gold Rush-era buildings, wooden boardwalks, and horse-drawn carriages, this area offers an immersive experience into Sacramento's history. Don't miss the California State Railroad Museum, where you can learn about the significant role that the railroad played in shaping the region.
Read Also : Spirit airlines booking
2. California State Capitol Museum
A visit to the California State Capitol Museum is a must for history and politics enthusiasts. The stunning neoclassical architecture houses the California State Legislature and offers guided tours that delve into the state's political history. Explore the well-manicured gardens and the iconic Capitol Dome, which is reminiscent of the U.S. Capitol building in Washington, D.C.
3. Crocker Art Museum
For art lovers, the Crocker Art Museum is a true gem. It boasts an impressive collection of European, Asian, and American art, spanning from classical to contemporary. The museum's elegant architecture and beautifully landscaped gardens create a serene atmosphere for visitors to enjoy world-class art.
4. Sutter's Fort State Historic Park
Immerse yourself in the pioneer history of Sacramento by visiting Sutter's Fort. This living history museum takes you back to the 1840s, allowing you to experience life as it was during the Gold Rush era. Costumed guides provide insights into the challenges and triumphs of early settlers, making it an educational and engaging destination for visitors of all ages.
5. Tower Bridge and Riverfront Promenade
Connecting West Sacramento to downtown, the iconic Tower Bridge is not only a functional crossing but also a symbol of the city. Stroll across the bridge to enjoy breathtaking views of the Sacramento River and the cityscape. The nearby riverfront promenade offers a tranquil escape with scenic walkways, bike paths, and benches for relaxation.
6. The California Museum
Dive into California's diverse cultural heritage at The California Museum, where you'll find engaging exhibitions that celebrate the state's history, people, and achievements. From the Hall of Fame showcasing remarkable Californians to thought-provoking displays on civil rights and social justice, this museum offers an insightful perspective on the Golden State.
7. Midtown Murals and Street Art
Sacramento's Midtown district is a hub of creativity and urban culture. Take a leisurely stroll through the neighborhood's streets to discover an array of colorful murals and street art. These vibrant expressions of local artists breathe life into the city's walls and provide a unique backdrop for your Instagram-worthy moments.
8. Sacramento Zoo
Perfect for a family outing, the Sacramento Zoo is home to over 400 animals representing various species from around the world. The zoo's lush landscapes and well-designed exhibits create a natural and immersive environment for both visitors and the animals that call it home.
9. American River Parkway
Nature enthusiasts will find solace in the American River Parkway, a sprawling greenbelt that stretches along the American River. Hike, bike, or simply enjoy a leisurely walk amidst the scenic beauty of the river, shaded by towering trees. The parkway offers a tranquil escape from the urban bustle and is a popular spot for outdoor activities.
Read Also : Spirit Airlines Flight Status
10. Farm-to-Fork Culinary Scene
Sacramento takes pride in its farm-to-fork culinary movement, emphasizing fresh, locally sourced ingredients in its restaurants. Explore the city's diverse dining scene, from upscale eateries to charming cafes. Don't miss the bustling farmers' markets that offer a taste of the region's agricultural bounty.