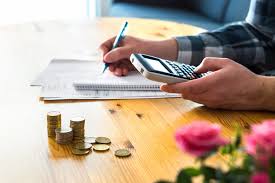 Let us talk about some low-cost ideas to get your MSME noticed online. Not an easy task considering the number of start-ups and emerging businesses in India, but necessary, nonetheless.
Of course, there are brilliant marketing strategies that you can implement if you have the budget. But as a small business, this is a constant challenge. The key thing to remember here is that strategies don't always have to be expensive – it can be built on other parameters.
In this article on low-budget ideas to promote your small business online, we will discuss:
The role of networking and forming business connections
Doing social media marketing right
Leveraging the power of good teams and great customers
Let us get started!
Forming business connections for MSME growth
One of the most effective ways to get your small business noticed is to grow your network. This can initially be a tedious and time-consuming task, but with the right networking opportunities your business can grow manifold. Here are some cost-effective ways to connect with other businesses:
Networking by joining a B2B platform
Being visible online is crucial for businesses today. Today, most customers are digitally savvy and prefer to learn about brands and their offerings online. While building a business website is a great place to start, its maintenance is often exhausting, especially for small businesses with limited resources. That is where registering on a b2B digital platformcan prove beneficial.
A B2B platform will help you to create an online digital profile, list your product/service catalogue and update important business details such as images, testimonials, awards received etc. It will verify your business and add credibility to it. It will also help you to connect online with other businesses, send enquiries to businesses directly and find new opportunities for growth and business networking.
This is an inexpensive way to market your business as it requires minimal investments. B2B platforms may come with subscription plans for additional features, but when it comes to finding opportunities and networking, this is a great place to start.
Finding networking opportunities through events
Another inexpensive way to find networking opportunities is by joining online events. There are several interactive webinars for businesses, seminars and conferences held online that you can join.
These platforms are a great place to make new business contacts, talk about your brand, and learn from industry-experts. Also, online makes it economical and can be attended by multiple team members from remote locations.
When searching for online networking events, try and find events designed for business owners and entrepreneurs, and those specific to your industry and/or region. This will add greater value to you.
Exploring low-cost ideas through social media marketing
This had to make it to the list! It is estimated that in January 2022 there were 467 million social media users in India (Source: DataReportal). This data indicates that it is likely that your customers are using social media, making it one of the best ways to promote your business online and connect with your target audience.
Adopting the organic route
Organic social media marketing is a low-cost option you must explore. What's important to keep in mind is that you don't have to join all popular social media platforms – you can select the ones most effective for you (i.e., the platform the majority of your target audience uses) and plan a strategy specific to it.
For instance, if you are a B2C apparel maker, Facebook and Instagram can be the popular choice; whereas as a B2B apparel wholesaler looking for business customers, you can consider using LinkedIn or even YouTube, with lesser focus on Facebook. Alternatively, you can even create a business account and use WhatsApp Business for instant connect and facilitate conversations with customers.
Based on the platform you are using and the type of interactions and engagement you desire, you can explore:
Chat or messaging options to connect with prospects/customers
Video content including reels and stories for awareness and engagement
Image-based posts for product/service description, customer testimonials/reviews and more
Joining groups and participating in discussions
Another way to make the most of social media platforms is by joining groups and participating in discussions. Groups are usually specific, i.e., by industry, location, product etc. and can create great networking opportunities for businesses. It is a place to learn what's trending and what your audience wants. You can share relevant content, join discussions, and create trust for your business among a community.
It is important to remember that groups may be by invitation only or may require you to send a request for joining first. Also, not all social media platforms offer this feature.
Exploring relevant industry-specific forums
Joining industry-specific discussions on online forums can be another inexpensive marketing idea to get business noticed online.
Forums are usually independent platforms or websites, where users begin discussions or ask questions related to a particular topic (eg. Quora). By contributing to the discussion, you can share ideas, respond to questions, in turn creating brand awareness and increasing online visibility.
You can even ask a question to begin a thread and gain by listening to the voice of customers (VoC), understand general pain-points, identify trends and more.
Forums are a great platform for getting noticed online as conversations are recent, relevant and targeted.
Leveraging good teams and great customers
It goes without saying, but you need a great team and customers to grow your business online. Most business focus on their customers only, often forgetting the power of good teams.
As a small business owner, your employees and customers can be your greatest asset for driving brand awareness online. For instance:
Build a great workplace and cultivate a culture of recognising great work done; employees usually like to talk about and share these moments online (through social platforms etc.)
Seek review and feedback from customers at different touchpoints; feedbacks can help to improve your product/service, while reviews and rating help to build credibility
Establish a referral program for employees and customers; employee referrals can help you attract notable talent, while customer referrals can earn you new customers
Introduce discount coupons for customers; this promotes customer loyalty and engagement and motivates them to refer your brands to others
Road to digital visibility for MSMEs: Tapping creative ways to market your MSME
For small business owners, emerging business and MSMEs, it is imperative to grow your network and build new business connections. Whether you cater to a niche audience or market, or want to find new customers or even investors, it is important to be visible online.
Adopting a digital-first strategy is a wonderful place to start. Leveraging available online platforms and resources, offering enhanced customer support and experience, and cultivating a positive work culture will help to drive and deliver results.
There are several ways to grow your community and digital visibility. The challenge is to identify the right mix for your MSME growth and keep working on improving it.