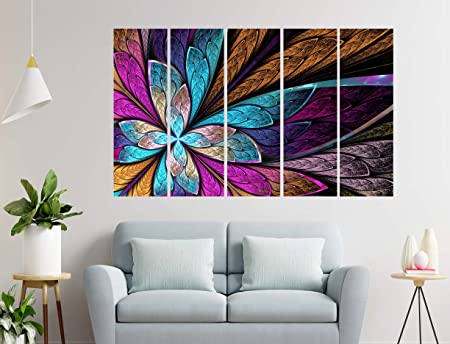 Our homes are always representative of our tastes and preferences and that's why we choose many things to buy that reflect our perfect tastes. The things that we generally put in our homes also represent our beliefs, upbringings, and aesthetic choices.
Every home is full of things that we deemed to be the best of our current tastes and status. We purchase every single thing for our home to only fulfill a certain purpose. However, there are few things we buy because they are simply beautiful and improve the quality of our house.
When we buy furniture for our interiors then it's all about the practical aspects of things and after that, it comes to the home's decorative aspects. The same perspective does apply to the other things at home such as wall décor accents.
What are Wall Décor Accents?
Wall décor accents are any sorts of artifacts, knick-knacks, or curios that you use to occupy some space on your home walls. If you do not have some sculptures, wall art, or any photo frame at your home then the bare walls lack your personality and they can even look extremely impersonal, lackluster, and cold.
There are various types of home décor items available to choose from when you think of decorating your walls. The lack of décor provides an effect that makes your home look incomplete. Wall décor accents will easily add visual appeal and interest to any space.
Types of Wall Accents Décor
A perfect wall accent décor will provide equal attention to every single aspect of your home's utility value, look, and feel whether your home style is modern organic, mid-century modern, boho, traditional, or just simply minimal.
Here is the list of some different types of wall accent décor that will be perfectly fit for your empty walls of the home:
The wall décor mirrors offer a sense of greater space to your home and even brighten the room. Though, if the natural light doesn't pass in your room then putting a wall mirror or a series of wall decorative mirror opposite to any window can even help to reflect light.
Wall decorative shelves are not only used for storage but also display decoration of your home. They look excellent when you put them on any empty corner or wall of your room.
Wall cabinets are also a good choice to pick up that will showcase design on any wall of your home. You can easily place the wall decorative cabinets in any place as they look perfectly good on your walls.
Photo frames not only define your personality, but also depicts your aesthetic value. Photo frames of different designs work as a decorative part of your home.
ConclusionYou can easily draw attention to any space of your room with wall décor accents or art by popular artist. It will add a sense of aesthetic and excitement to your home décor and also provide a decorative flair to your room's wall that might be lacking. You can check vareity of options at canvas art paintings.