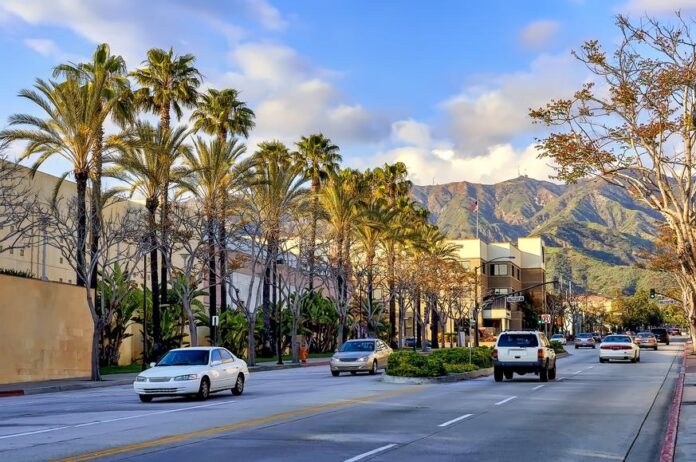 In The Los Angeles metropolitan area, Burbank is a hidden gem that often gets overshadowed by its more renowned neighbors. However, this vibrant city is a treasure trove of entertainment, culture, and natural beauty. From iconic film studios to charming neighborhoods, Burbank .
Warner Bros. Studio Tour Hollywood
One of the most prominent landmarks in Burbank is the legendary Warner Bros. Studio. Offering an immersive behind-the-scenes experience, the Warner Bros. Studio Tour Hollywood lets visitors explore iconic sets, soundstages, and backlots that have been home to beloved movies and TV shows. You can step into the world of Harry Potter, relive the magic of Friends, and witness the craftsmanship that brings entertainment to life.
Read Also : Spirit Airlines Reservations
Walt Disney Studios
Another major player in the entertainment industry, the Walt Disney Studios in Burbank, holds a special place in the hearts of millions worldwide. While the studio lot itself isn't open to the public for tours, the exterior and nearby Legends Plaza pay homage to the creative genius of Walt Disney. Don't miss the chance to take a stroll around this historic landmark and admire the artistry that has shaped generations.
Griffith Park
For nature enthusiasts, Griffith Park is a must-visit destination. While a significant portion of the park lies within Los Angeles, its southeastern edge extends into Burbank. The park offers a myriad of activities, including hiking trails, horseback riding, and picnicking. The Griffith Observatory, perched atop a hill, offers breathtaking views of the city skyline and the iconic Hollywood Sign.
Downtown Burbank
Downtown Burbank perfectly captures the city's vibrant and artistic spirit. The area boasts a plethora of shops, restaurants, cafes, and theaters. Magnolia Boulevard is a haven for vintage and boutique shopping, offering unique finds that cater to various tastes. The area comes alive at night with a buzzing nightlife scene, making it an ideal spot for evening entertainment.
Burbank Town Center
If you're in the mood for some retail therapy, the Burbank Town Center is the place to be. This modern shopping mall features an array of shops, ranging from well-known brands to specialty stores. It's not just a shopping destination; the mall also offers dining options and entertainment, making it a one-stop destination for a day of fun.
Wildwood Canyon Park
Escape the hustle and bustle of city life by venturing into the serene Wildwood Canyon Park. This hidden gem offers hiking trails that wind through lush landscapes, providing a peaceful retreat for nature lovers. The park's diverse flora and fauna make it a prime spot for birdwatching and photography.
Martial Arts History Museum
For a unique and educational experience, the Martial Arts History Museum showcases the rich history and cultural significance of martial arts in the world. Through exhibits, artifacts, and interactive displays, visitors can gain insight into the evolution of martial arts and their impact on various cultures.
Gordon R. Howard Museum
History buffs will appreciate a visit to the Gordon R. Howard Museum, which showcases Burbank's past through an impressive collection of artifacts, photographs, and memorabilia. The museum provides a glimpse into the city's development, from its agricultural roots to its rise as an entertainment hub.
Read Also : Spirit Airlines Group Travel
Stough Canyon Nature Center
Stough Canyon Nature Center is an excellent destination for families and individuals seeking to learn more about Burbank's natural environment. With interactive exhibits, guided nature walks, and educational programs, the center encourages visitors to connect with the local ecosystem and develop an appreciation for conservation.
Creative Arts Center Gallery
Art enthusiasts will find solace in the Creative Arts Center Gallery, which features rotating exhibitions showcasing the works of local and regional artists. From paintings to sculptures, the gallery offers a diverse range of artistic expressions, contributing to Burbank's cultural scene.